Measuring microphone MP40
Price 970 € + VAT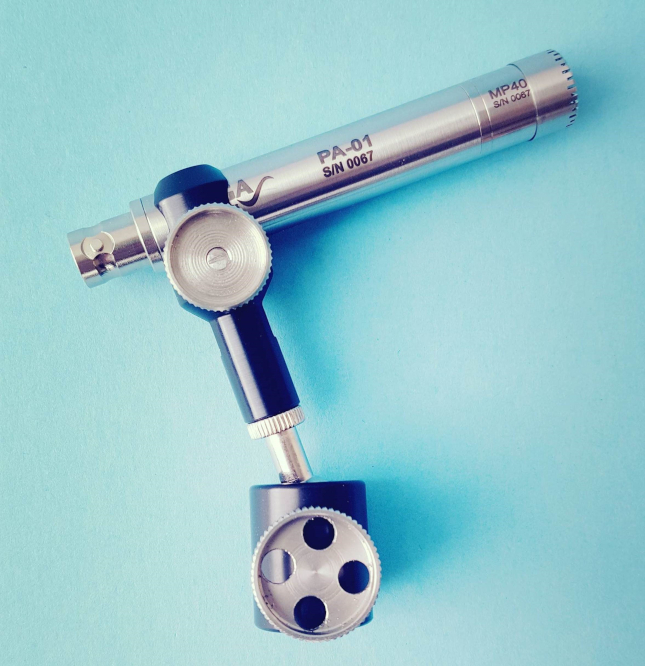 Electret condenser measurement microphone Free field class 1 WS2F
Sensitivity 50 mV/Pa
IEPE constant current supply 2-10 mA
Polar pattern: omnidirectional
Frequency response: 3.5 Hz – 20 kHz
3.5 Hz – 4 kHz: ± 0.5 dB
4 kHz – 20 kHz: ± 1.5 dB
1/2″ microphone capsule thread 60uns
Acoustic noise floor 18 dB(A)
Measuring range 18 dB(A) SPL Max 146 dB
¼" IEPE Measuring microphone MI21
Price 445 € + VAT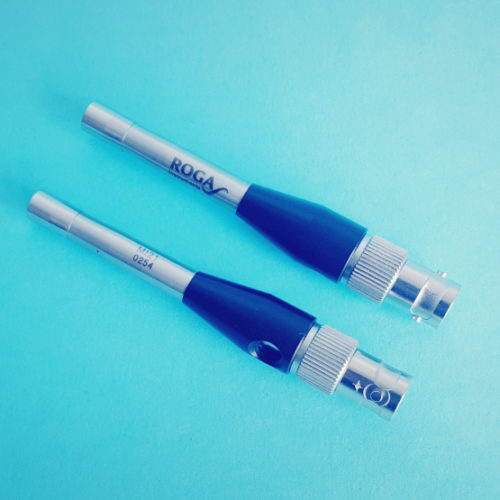 Splash Water Proof IP55 Microphone
The MI21 measurement microphone has been designed with splash water protection so that it can be used for measurement campaigns in wet or humid weather.
A hydrophobic membrane at the sound inlet prevents water from damaging the electret capsule.
The microphones with splash water protection, also MI17sw and RG-50sw, have proven themselves, among others, with brake manufacturers, who mount the measurement microphone in the wheel housing in order to record disturbing brake noises.
However, measurement runs in winter with polluted salt water, put the sound inlet, or damage the microphone capsule in the course of time.
In this case, we offer a repair of the microphone at half the purchase price.