Calibration station for vibration measurement systems and accelerometers.
VC-02 is designed to test and calibrate almost all types of vibration transducers and vibration measurement systems.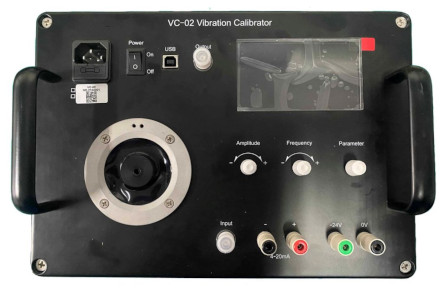 VC-02 is a complete, self-contained, portable vibration calibrator. Frequency, vibration amplitude can be adjusted continuously, direct LCD display.
Vibration frequency range: 10 Hz -10 kHz

Vibration amplitude: 0 -±10g RMS

Input Mode: Charge /IEPE/Voltage /4-20mA /Eddy

Size: 300(L )×140(W)××85 (H)

Dimensions: 300×140×85mm

Weight: 6.5kg

Load range: ≤200 grams (1g)

Supply:220V 50Hz/110V 60Hz

PC interface: USB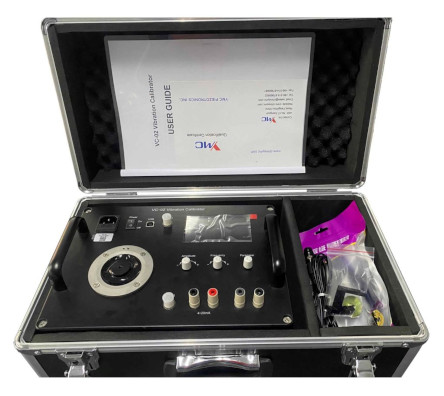 Quick and easy calibration of
vibration measurement systems
The automatic calibration of the vibration sensor can be completed by test and control software. Sensitivity, amplitude/frequency response, non-linearity.