Acceleration Sensor
Transmitter (4-20 mA)


Displacement Sensor
Transmitter (4-20 mA)


Velocity Sensor
Transmitter (4-20 mA)
4-20 mA Vibration Transducers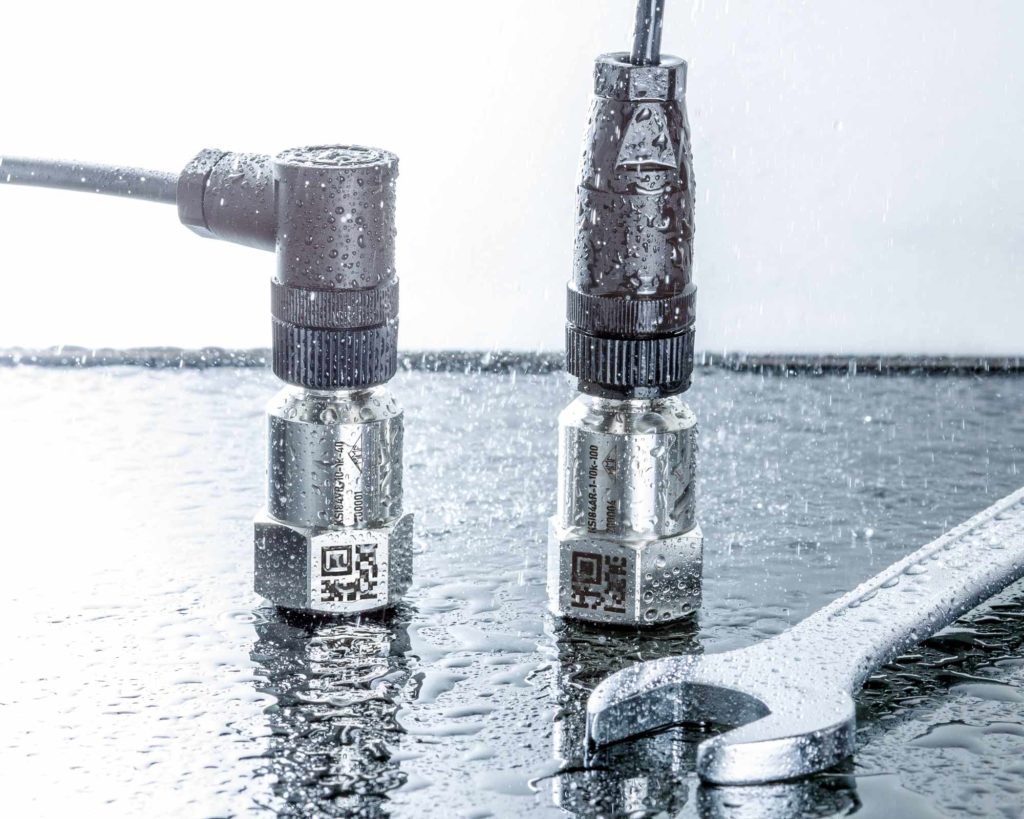 KSI84 series acceleration and velocity transmitters are compatible with 4-20 mA current loop equipment.
Properties
• Suited for direct connection to standard control and measurement equipment, e.g. PLCs or panel meters
• Particularly suited for applications at higher frequencies, e.g. bearing or gearbox monitoring and for shock vibration
• More than 200 types with with RMS and peak output and different measurement and frequency ranges
• Loop powered
• Ground insulated
• Compact and rugged design
• M12 socket for easy cable connection
• Protected against false polarization and overvoltage
• Double shielded case for best EMC properties
• Protection grade IP68
Notice: These transducers are not IEPE compatible.
NEW

 4-20 mA Vibration Transducers
KSI84Ax PDF
KSI84Vx PDF
KSI84Dx PDF
Measurement
Acceleration
Velocity
Displacement
Output
4-20 mA current loop
4-20 mA current loop
4-20 mA current loop
Overall value
KSI84AR-x-x-x • RMS
KSI84AP-x-x-x • Peak
KSI84VR-x-x-x • RMS
KSI84VP-x-x-x • Peak
KSI84D-x-x-x • Peak-Peak


Linear frequency range
 High pass -3dB
 Low pass -3dB

1,5 / 3 / 10 / 30 / 100 / 1k Hz
100 / 300 / 1k / 5k / 10k Hz

1.5 / 3 / 10 / 30 Hz
100 / 300 / 1k Hz

3 Hz
300 Hz
Nominal Range
10 / 20 / 50 / 100 / 200 / 500 m/s² ± 2 %
10 / 12,7 / 20 / 25,4 / 40 / 50,8 mm/s ± 2 %
10 / 12,7 / 20 / 25,4 / 40 / 50,8 mm ± 5 %
IP protection grade
IP68
IP68
IP68
Operating temperature range
-40 .. 100 °C
-40 .. 100 °C
-40 .. 100 °C
Connector
Binder 713 (M12), axial
Binder 713 (M12), axial
Binder 713 (M12), axial
Weight
60 g
60 g
60 g
Vibration Transducer Price List