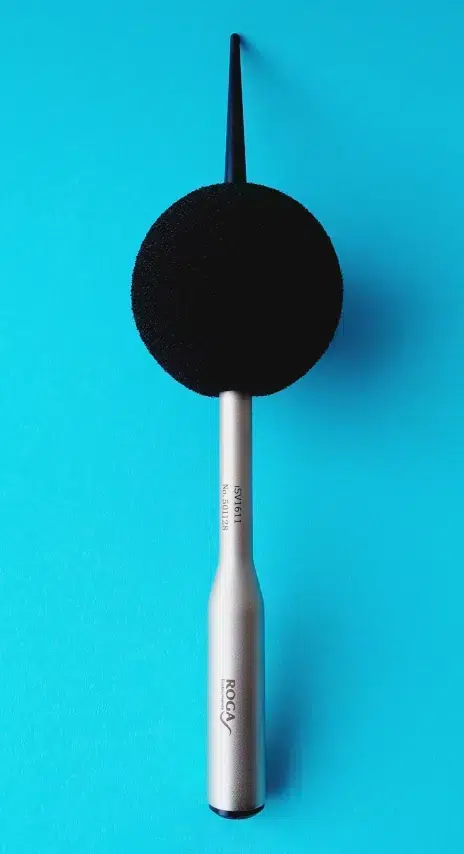 USB Weatherproof Microphone
The USB microphone model iSV1611 is a digital microphone with USB interface, consisting of pre-polarized ½" electret microphone capsule, preamplifier, 2 channel (Stereo) ADC and USB interface, which can be used with apps on smartphone, tablet or PC.
PC, smartphone, or tablet receive the digitized 2 channel signal data via USB cable connected to iSV1611. The dual channel operation allows simultaneous measuring in the 16 -100 dB(A) and 56 – 140 dB(A) range.
Frequency range:
10 Hz – 4 kHz: ± 0.5 dB   and   4 kHz – 20 kHz: ± 1.5 dB
1/2″ Microphone capsule thread 60uns
Directional characteristics: Omnidirectional – Sphere
Acoustic background noise 16dBA
SPL Max. 140dB
Sensitivity 38mV/Pa
Measuring range Ch. left 16 – 100 dB(A) 
Measuring range Ch. right 56 – 146 dB(A)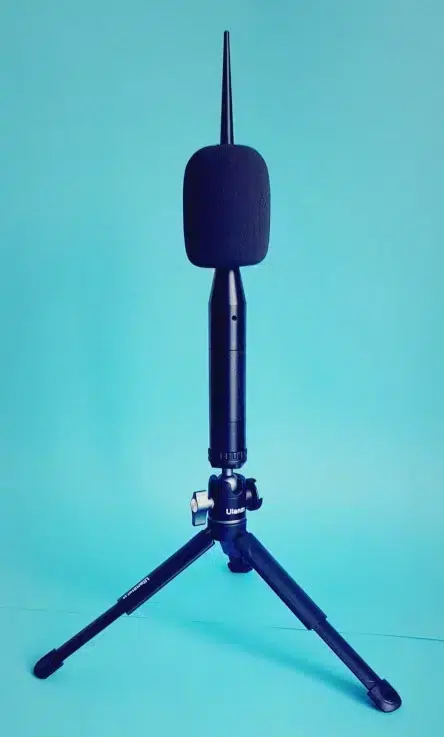 Outdoor microphones are used for outdoor acoustic measurements or monitoring of tissue and traffic noise.
ROGA outdoor microphones are equipped with a windscreen, a rain cover and a bird deflector to protect them from such and other weather influences.
The MR40 outdoor microphone can be calibrated with a sound calibrator eg CA111 by carefully removing the windscreen and rainscreen.
The sound entrance at a 90º angle to the microphone axis is ideal for monitoring ambient and traffic noise.
MR40 is a 1/2-inch pre-polarized condenser outdoor microphone.
It is suitable for continuous use in rainy days or in a very high or very low temperature environment.
MR40 uses a WS2F and IEC 61672 Class 1 MP40 microphone, which is characterized by its stability.
It is the best choice for long-term outdoor use, such as noise monitoring.
Reference direction of sound incidence 90° to the microphone axis

Sensitivity 50mV/Pa

IEPE supply 2-20mA BNC

Frequency Response: 3.5Hz – 20kHz

3.5Hz-4KHz: ±0.5dB

4KHz – 20KHz: ±1.5dB

Class 1 WS2F – DIN IEC 61094-4 

Acoustic noise floor 18 dB(A) 

Measurement range to SPL Peak (5% Dist.) 146 dB

Temperature range -20 to +60 °C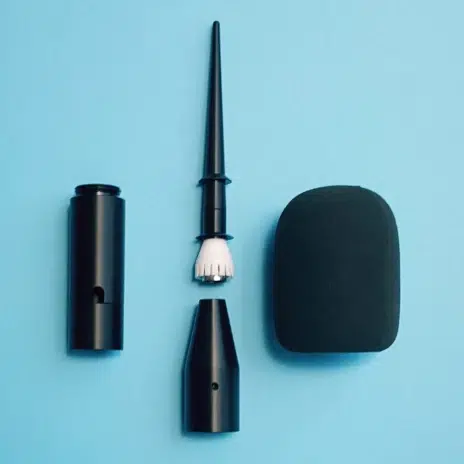 MR40 Microphone Rain Cover
In principle, all 1/2″ microphones can be converted with these parts.
11.7mm-60 UNS protective grid thread is a prerequisite for converting a microphone into a weatherproof microphone