MI17 Microphone for IEPE Power Supply
The MI17 ICP measurement microphone provides a cost-effective solution for acoustic measurements.It can be used in combination with any instrument that has an ICP® or constant current power supply. The frequency response corresponds to class 1 specification  IEC 61094-5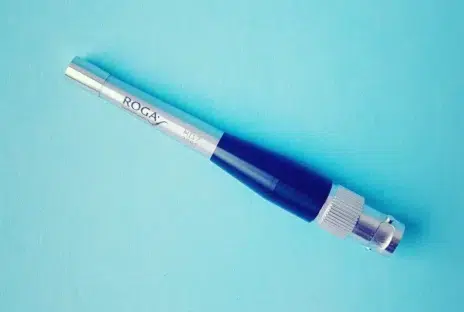 Ideal Applications include the measurement of:
Product noise
Environmental noise
Acoustic modes
Sound power
Mic.Type: Electret prepolarised

WS3F according to IEC 61094-5

Mic.Size: 1/4″

Response: Free-field

Frequency response:

20 Hz – 4 kHz: ± 0.5 dB

4 kHz – 20 kHz: ± 1.5 dB

Polar pattern: omnidirectional

Sensitivity 50 mV/Pa

Measuring range 26 dB (A) to 130 dB SPL peak (5% dist.)

Constant current supply 2 – 6 mA

Bias: 12.5 Volt

Temperature range -10 to +80 °C
Heat resistant up to 110 °C

Dimension: ø12 x 93 mm

Connector: BNC female (male, TNC or female on request)

WS-RG-40 Windscreen 40 mm diameter
Identical MI17 models
AVM MI 17
FALM MF172
STAC MC20
MC230
The MI17SW microphone is designed with splash water protection so that it can be used for measurement campaigns in wet or humid weather.

A water-repellent sealing of the membrane at the sound inlet, prevents the damage of the electret capsule by water.

The IEPE microphones with splash water protection, also MI21 and RG-50SW, have proven themselves, among others, at brake manufacturers, who mount the microphone in the wheel housing to record disturbing brake noises.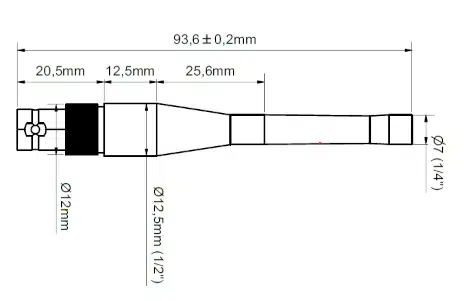 ICP® is a registered trademark of PCB Piezotronics Inc.