Microphone stand adapter clip
The microphone holder MI-MH has already proven itself for more than 15 years in connection with all ROGA Instruments measurement microphones.
For microphones of the MI17 series | MI19 | RG-50 | MP30 | MP40
For 1/2″ and 12 mm diameter
Swivel joint with knurled nut
Color: Black
Incl. 5/8″ thread
5/8″ to 3/8″ adapter included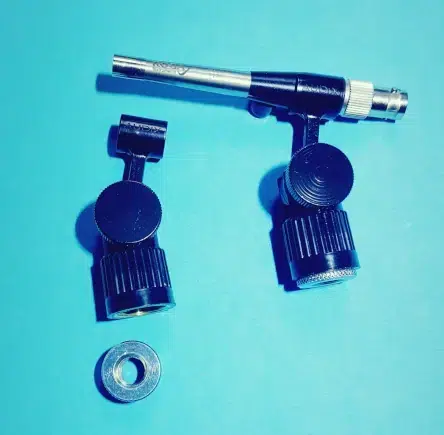 Microphone holder MI-MKAL
More room for maneuvre! The flexible universal joint can be used on practically any microphone stand and gives you more freedom than ever by providing maximum flexibility for positioning a range of equipment such as microphones, hand-held recorders, etc. Included are a 3/8″ female thread and 1/4″ male thread. The integrated thread adapter allows for even more combinations.
1/2″ Microphone Holder, 1/4″thread, Alu black anodized
Swivel Head, 1/4″thread,
Dimensions diameter: 29 x 80 mm
Male thread: 1/4″
Material: steel
Special features: incl. thread adapter 1/4″ – 3/8″
Type: black 1/4″ male thread
Weight: 0.134 kg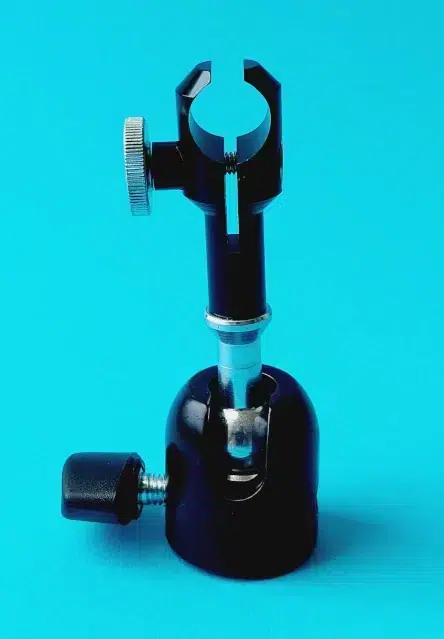 MKAL-G-GA Microphone clamp joint and thread adapter.
With the 1/4″ to 3/8″ thread adapter, the microphone clamp with joint can be screwed to all commercially available microphone stands. (Image)
The lightweight aluminum microphone clamp can be used at temperatures far below 0°C and above 80°C.
For microphones of the MI17 series | MI19 | RG-50 | MP30 | MP40
For 1/2″ and 12 mm diameter

1/2″ Microphone Holder, 1/4″thread, Alu black anodized

Swivel Head, 1/4″thread, Alu black anodized
Conversion Screw, 1/4″to 3/8″thread, Alu black anodized