USB Infrasound Microphone
The 1/2"  infrasound microphone capsule is designed for acoustic measurements in research, development and industry and is also used in building acoustics and audiology, among other things.
Frequency range 1 Hz to 20 kHz

free field

Sound pressure level up to 146 dB

15 dBA to 146 dB

pre-polarized

 
The microphone capsule has a fixed charge carrier layer (backelectret) to provide the polarization voltage.
The careful construction and the constructive concept of the microphone capsules guarantee a high temporal constancy of the electro-acoustic parameters.
The internationally common thread type (60 UNS) for connecting the microphone capsule allows interchangeability with other 1/2" microphone capsules and enables connection to all suitable calibration and measuring devices.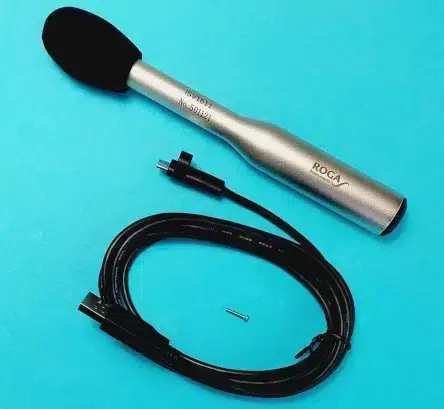 The iSV1611 digital USB microphone preamplifier is suitable for all common pre-polarized 1/2" microphone capsules.
The thread type 60 UNS allows the combination of different microphone capsule manufacturers depending on the application.

Specifications of the infrasonic microphone capsule
| | |
| --- | --- |
| | |
| | |
| | |
| Electrode Forming Voltage | |
| Sensitivity (dB re 20 μPa) | |
| | |
| Maximum Sound Pressure Level | |
| | |
| Operating Temperature Range | |
| | |
| Temperature Characteristics | |
| | |
| | |
| Storage Temperature Range | |
| | |
| | |
| | |
| | |
1/2" USB MicrophonePreamplifier
USB Microphone
Preamplifier

Signal Amplitude ref. 50mV @ 1kHz
Frequency Response
Frequency Sampling 192 kHz

1 Hz~20Hz, Error <3.0dB
20 Hz~20kHz, Error<0.3dB
20 kHz~80kHz, Error<3dB


Electrical signal
noise background

Ch.1 (<13dBA, <26dBZ)
Ch.2 (<50dBA, <63dBZ)

THD Input 1kHz, 50mV, A weighting

Overload Indicator
1kHz (THD<3%)

Ch.1 (>101.9dB)
Ch.2 (>140dB)


Amplitude accuracy
Input 31.6mV, 1kHz, 90.0dB

Dimensions
1/2″ Outer diameter
of protector cover

<96 g (cable not included)