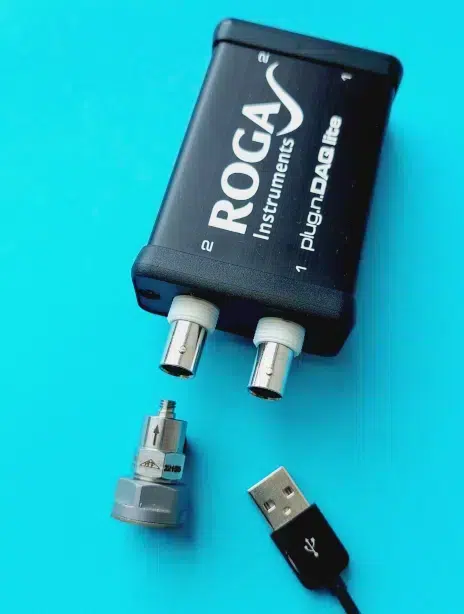 We offer a USB accelerometer set specially designed for machine vibration analysis. 
This set has a measurement range of 0.65 Hz to 22 kHz, making it extremely accurate and effective for monitoring vibrations on machines.
Vibration analysis helps you detect potential problems with machines early on, before they become major problems.
With our USB accelerometer set, you can ensure optimal operation of your equipment and avoid costly breakdowns. 
The kit is easy to use and includes all the necessary components for plug-and-play functionality.
Whether you're a professional technician or a DIY enthusiast, our USB Accelerometer Set is an essential tool for anyone who wants to ensure the safety and longevity of their devices.
IEPE Accelerometer
KS78C10 or KS78C100
USB vibration sensor with magnetic mount
Output IEPE – USB
Sensitivity 10 mV/g or 100 mV/g
Measuring range ±600 g or ±60 g
Frequency range (±3 dB) 0.65 .. 23 kHz
Weight 11.2 g
With magnet 36.6 g
Vibrometer – FFT Analyzer Lite
Sensor Calibration menu for nvh sensors
FFT Spectrum
Time domain Level vibration acceleration
Time domain Level vibration velocity
Time domain Level vibration displacement
Seismic USB Vibration Sensor including Software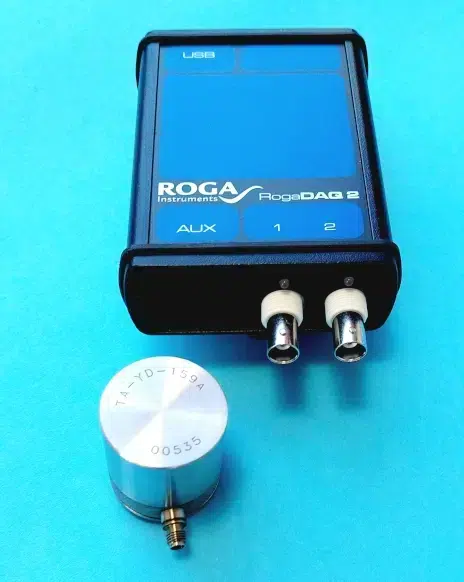 Introducing the Seismic USB Vibration Sensor, designed to provide accurate and reliable vibration measurements in a compact and budget-friendly form factor. 
Our sensor is equipped with a high-sensitivity accelerometer that boasts an impressive 10 V/g range, which makes it perfect for detecting even the slightest of vibrations. 
Our software allows for quick and accurate analysis of the data collected, making it an ideal choice for various applications. 
This includes scientific research, industrial monitoring, and structural engineering. 
Our sensor's USB connectivity feature ensures that it can be easily plugged in and used without the need for any elaborate setup procedures or processes. 
In summary, the Seismic USB Vibration Sensor is an exceptional tool for precise vibration measurements, making it an excellent investment for those in need of accurate and reliable data.
High Sensitivity Accelerometer
Suitable for seismic measurements and structural investigations at low frequencies
Highly sensitive sensor system without internal amplification thus excellent resolution and lowest noise
Particularly good sensitivity/ mass ratio
Air-damped resonance and overload protection by friction coupling
IEPE voltage output
Frequency response 0.05 Hz – 260 Hz
Sensitivity 10 000 mV/g
Mass 150 grams
Measuring range ± 0.6 g