Microphone Wind Protector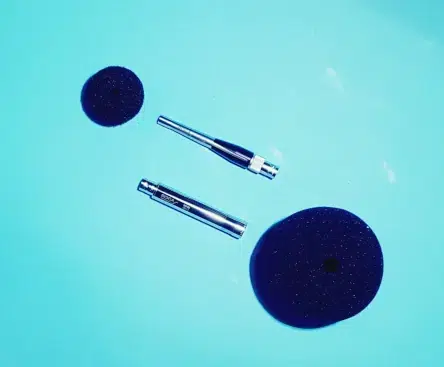 The WS-RG-40 and WS-RG-80 are microphone protectors designed to prevent wind noise and protect against dust during outdoor recording.
The WS-RG-40, with a diameter of 40 mm, is suitable for 1/4-inch microphones while the WS-RG-80 is designed for 1/2-inch microphones with a diameter of 80 mm.
Both windscreens are made of foam, which effectively eliminates wind noise without compromising the quality of the audio. 
The foam is also water resistant, so you can use it in light rain or foggy environments. The windshields easily attach to your microphone and stay securely in place to ensure your recording is not interrupted.
1/4″ and 1/2″ windscreens for all microphones

ROGA Instruments products are free from planned obsolescence, technically accessible, durable and repairable.


1/4″ microphone windscreen Ø 40 mm




1/2″ microphone wind screen Ø 80 mm diameter




Pack of 5 windscreens 1/4″ Microphone windscreen Ø 40 mm




Pack of 5 windscreens
1/2″ microphone windscreen Ø 80 mm in diameter