ICP Sensor - IEPE Sensor - 48 Volt Phantom Power XLR Adapter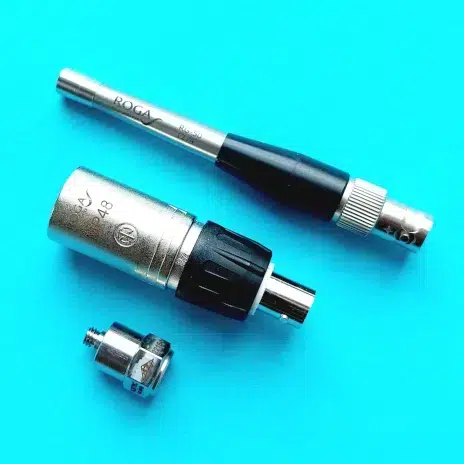 The MP48 adapter is an excellent bridge between professional studio technology and professional measurement technology.
All IEPE sensors such as accelerometers, measuring microphones, impulse hammers and force transducers can be conveniently connected to computer audio interfaces (USB interfaces), mixers and recorder systems with 48 Volt phantom power.
Frequency : 10 Hz – 100 kHz
Voltage: 18 – 48 Volt 
The 48 Volt phantom power is transformed to the IEPE sensor standard on a small circuit board in the Neutrik XLR connector.

Information
Graduated prices: 
1 to 4 : 130 € +VAT each
5 to 9 : 110 € +VAT each
from 10 : 90 € +VAT each
2 channel IEPE ADC low cost solution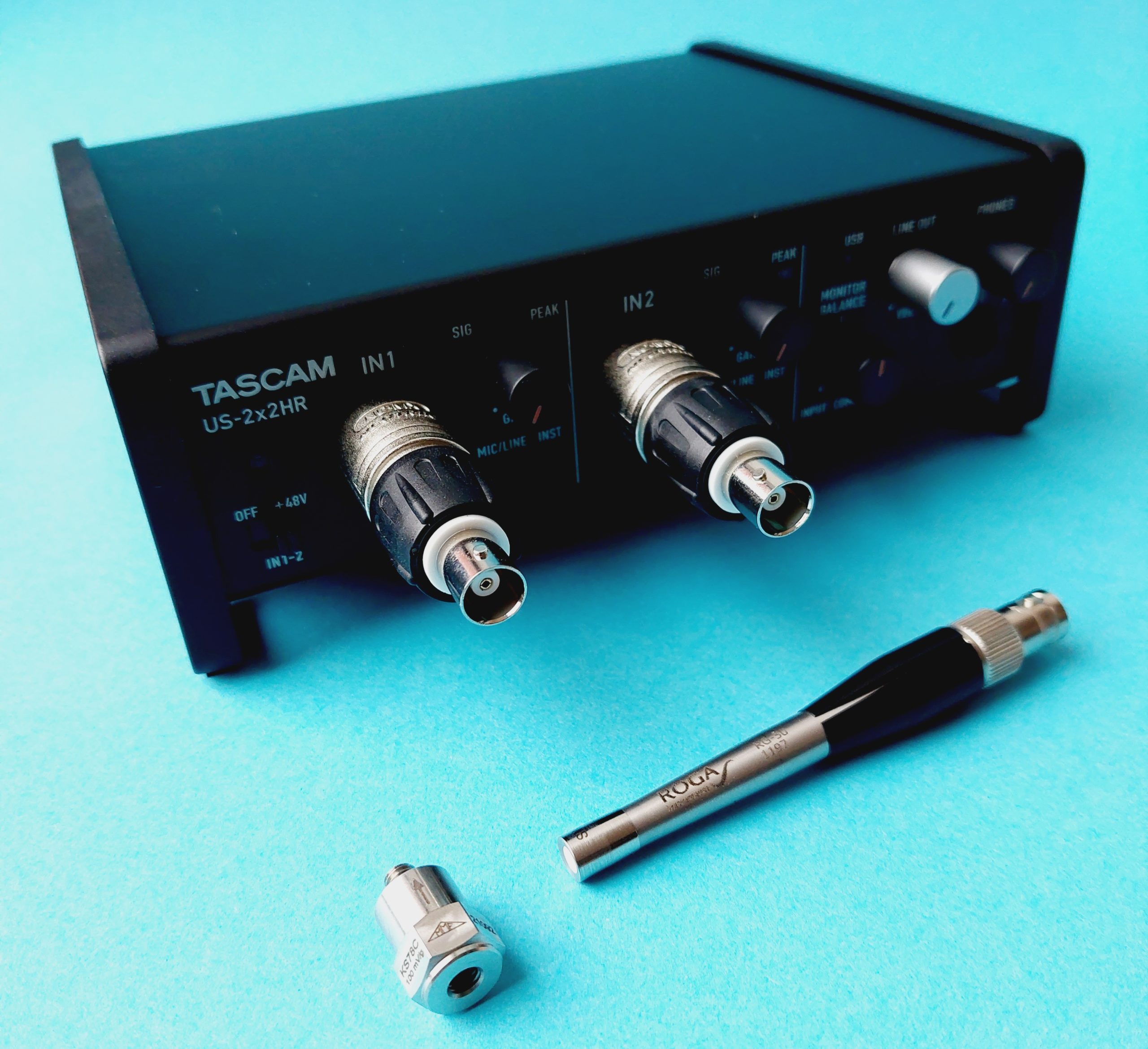 4 channel IEPE ADC - Linux compatible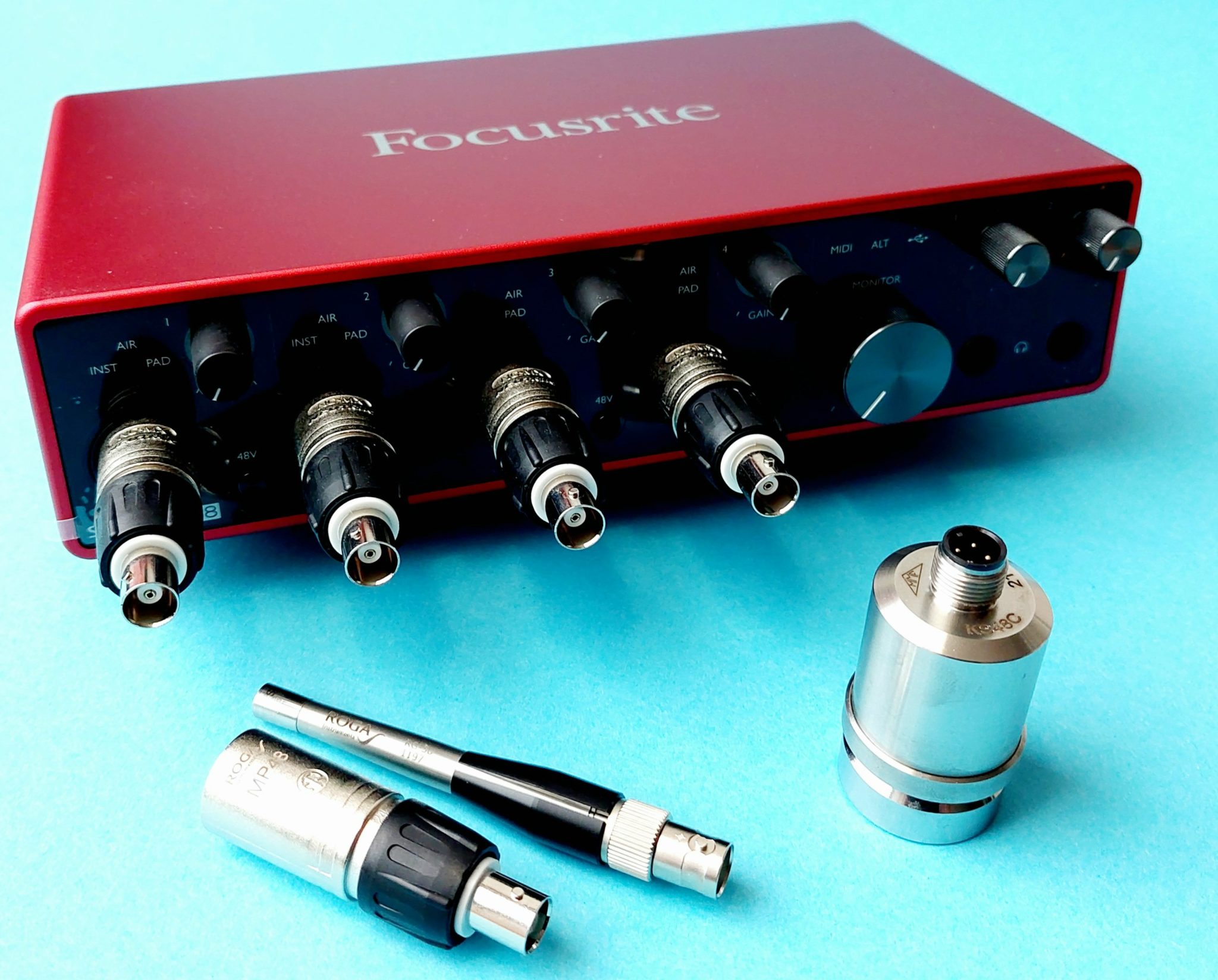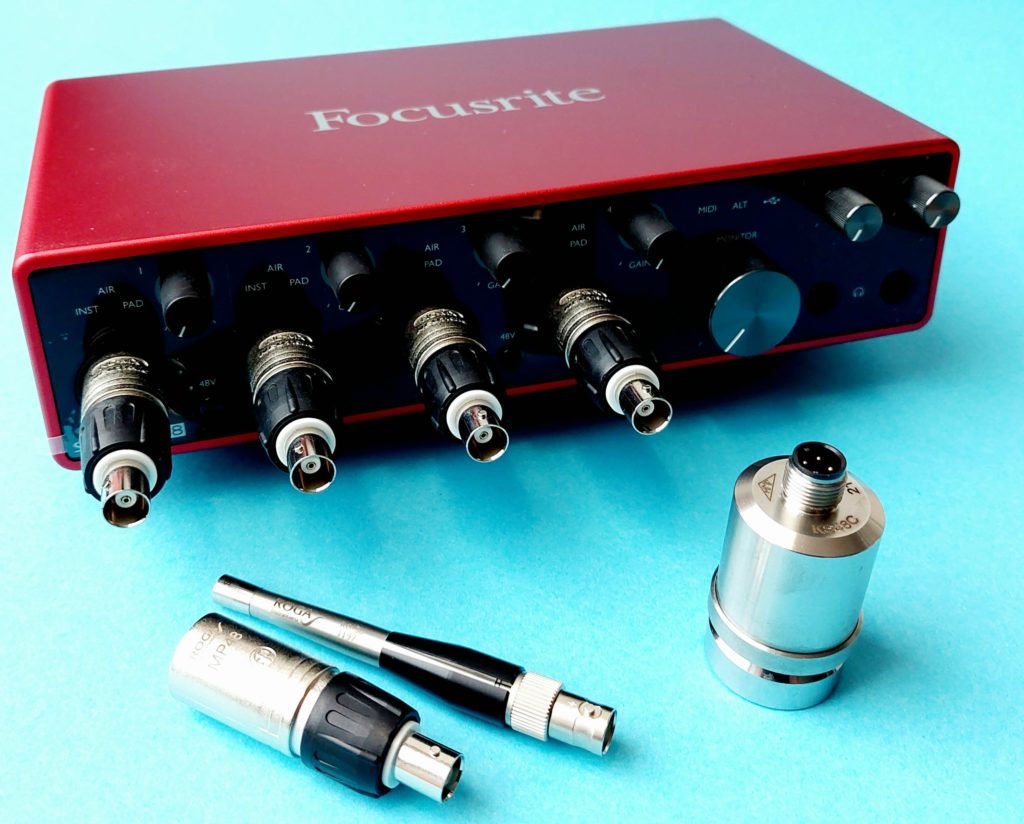 ®TRADEMARK
ICP is a registered trademark of PCB Piezotronics, Inc., DeltaTron is a registered trademark of Hottinger Brüel & Kjær A/S, ISOTRON is a registered trademark of ENDEVCO.
This document only describes the technical principles involved and inevitably mentions the registered trademarks of other manufacturers, which is not intended and will not harm the interests of trademark owners. The registered trademarks mentioned above belong to their respective owners.