Accelerometer Sensor Cable 10-32 UNF - BNC
BNC cable - RG58 length 1.5 meters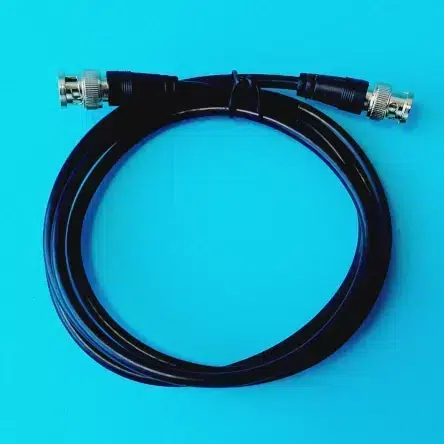 RG-58 C/U coaxial cable with BNC connectors mounted on both sides.
RG-58 C/U is the standard coaxial cable for general purpose test and measurement applications.
It is a flexible and inexpensive, single-shielded 50 Ohm coax cable with an outer diameter of 5mm.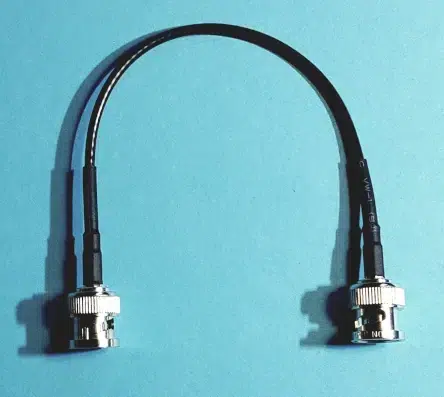 We manufacture the high quality cables for you in any length.
Cables with one of the three standard lengths of 2 meters, 5 meters and 10 meters are available at a special price.
The cable length in meters is appended after the RogaBNC "sign ".
Example:
Model RogaBNC2 is a BNC-BNC cable of RG174AU type with 2 meter length.
2 meter, BNC-BNC cable with kink protection
RG174A/U coaxial 50Ω, 295 Ω/km, shielded, black
Temperature range: -20 to +70°C, 2.8 Ømm
Also available with TNC connectors

5 meter, BNC-BNC cable with kink protection
RG174A/U coaxial 50Ω, 295 Ω/km, shielded, black
Temperature range: -20 to +70°C, 2.8 Ømm
Also available with TNC connectors

10 meter, BNC-BNC cable with kink protection
RG174A/U coaxial 50Ω, 295 Ω/km, shielded, black
Temperature range: -20 to +70°C, 2.8 Ømm
Also available with TNC connectors

Accelerometer Sensor Cable low noise; UNF/BNC; 1.5 m; 120 °C

Accelerometer Sensor Cable low noise; UNF/BNC; 3 meter; 120 °C

Accelerometer Sensor Cable low noise; UNF/BNC; 5 meter; 120 °C

Accelerometer Sensor Cable low noise; UNF/BNC; 10 meter; 120 °C