The ¼" electret microphone RG-50HL is a free field microphone with integrated electronics designed for the IEPE 4 mA constant current supply at 24 Volt DC.
The microphone sensitivity with 1.4 mV/Pa allows noise measurements up to 170 dB peak.
The membrane is protected against mechanical
damage by a protective grid.
Type 1 according to IEC 651
for IEPE sensor supply
5Hz to 20 kHz
up to 170 dB Peak
pre-polarized
Application:
Airbag Bang
Explosion analysis
Explosion detection
Shooting noise
Gunshot sound
Engine noise – Aerospace industry
Outdoor Microphone Unit
MR40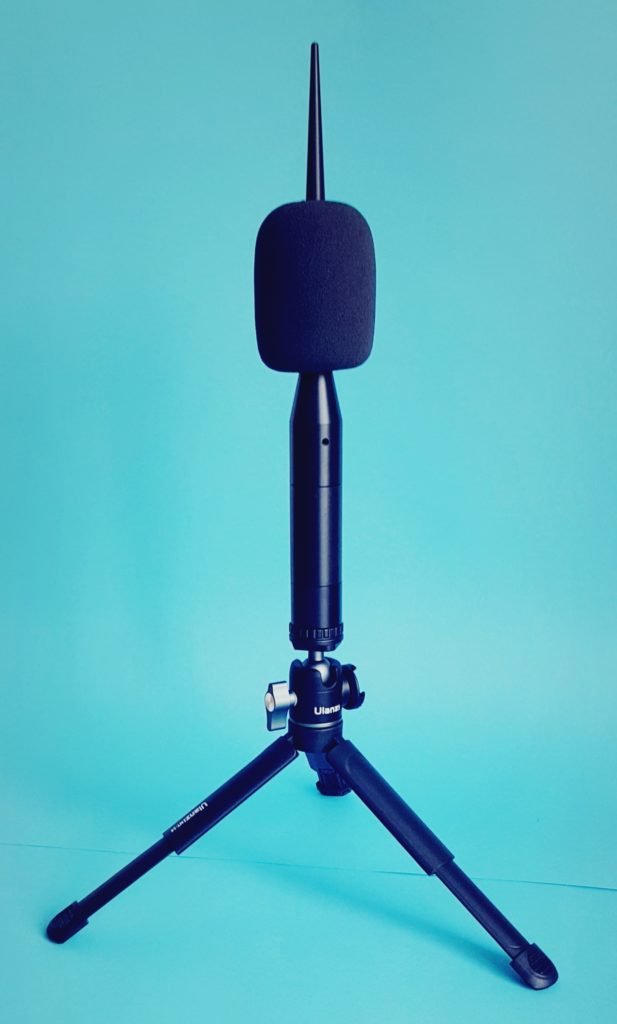 ROGA outdoor microphones are equipped with a windscreen, a rain cover and a bird deflector to protect them from such and other weather influences.
The sound entrance at a 90º angle to the microphone axis is ideal for monitoring ambient and traffic noise.
MR40 is a 1/2-inch pre-polarized condenser outdoor microphone.
It is suitable for continuous use in rainy days or in a very high or very low temperature environment.
MR40 uses a WS2F and IEC 61672 Class 1 MP40 measurement microphone, which is characterized by its stability.
It is the best choice for long-term outdoor use, such as noise monitoring.
Reference direction of sound incidence 90° to the microphone axis

Sensitivity 50mV/Pa

IEPE supply 2-20mA (BNC)

Frequency Response: 3.5Hz – 20kHz

3.5Hz-4KHz: ±0.5dB

4KHz – 20KHz: ±1.5dB

Class 1 WS2F – DIN IEC 61094-4 

Acoustic noise floor 18 dB(A) 

Measurement range to SPL Peak (5% Dist.) 146 dB

Temperature range -20 to +60 °C
The First SMART Impulse Hammer
It is the tool of choice for:
Production
Modal testing
Acoustic resonance analysis
We guarantee a fully automatic, reproducible and highly precise excitation free of any bouncing and annoying parameter adjustments or tunings. This smart device called WaveHitMAX does these adjustments for you just automatically.
1/4" measurement microphone for
extreme high sound pressure levels
60 dBA - 186 dB
1/4" measurement microphone with
constant pressure frequency response
The static air pressure is compensated by means of a capillary to the preamplifier (back-ventilated) or by means of a side capillary (side-ventilated).

The membrane is protected against mechanical
damage by a protective grid.
WS3P according to IEC 61094-4

Print

3.5Hz to 70kHz

60dB(A) to 186dB

pre-polarized