Price optimized
1/2" IEPE Microphone
with preamplifier and
pre-polarized microphone capsule

MP30 Set Price 684 €

IEPE NVH Microphone
RG-50

AVM MI17 Microphone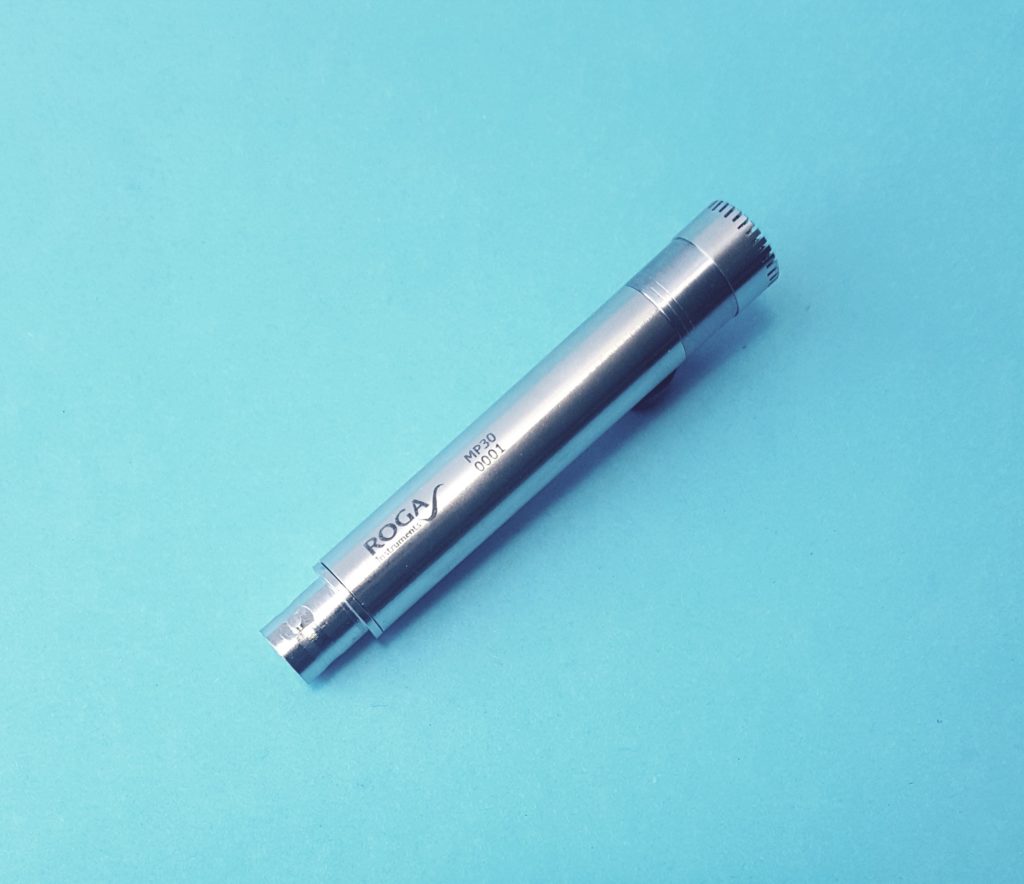 Universal Measurement Microphone
MP30
Sensitivity 40 mV/Pa
IEPE constant current supply 2-20 mA
Polar pattern: omnidirectional
Frequency response: 10 Hz – 20 kHz
10 Hz – 4 kHz: ± 0.5 dB
4 kHz – 20 kHz: ± 1.5 dB
Acoustic noise floor 18 dB A-weighted
Measuring range 18 dB(A) to SPL peak (5% dist.) 140 dB
Information
Price: 684 EUR + VAT
RG-50-100 The High Sensitivity IEPE NVH Microphone with 30 mV/Pa          to 100 mV/Pa sensor sensitivity. Measuring range 32 dB (A) to 124 dB (A)
1/4″ measuring microphones with higher sensor sensitivity are used to supplement existing measurement data acquisition with an additional sound sensor.
The measuring microphone is particularly well suited for analog inputs with a high measuring range of +- 10 volts, or low ADC resolution of 12 bits.
For this purpose we offer a 4 channel IEPE sensor supply for DIN rail, the type NeIEPE-4-DIN.
Information
Price: 395 EUR + VAT
PDF Download RG-50-100 Datasheet 
Calibrated Measurement Microphone
The 1/4″ measuring microphone MI17, which has proven itself for more than 25 years, is now available again.
1/4″ IEPE Measurement Microphone
Frequency response 20 Hz – 20 kHz
Sensitivity 50 mV/Pa
Measuring range 26 dB (A-weighted) to SPL Peak (5% Dist.) 130 dB
Information
Price: 425 EUR + VAT