IEPE Signal Conditioner
IV11SB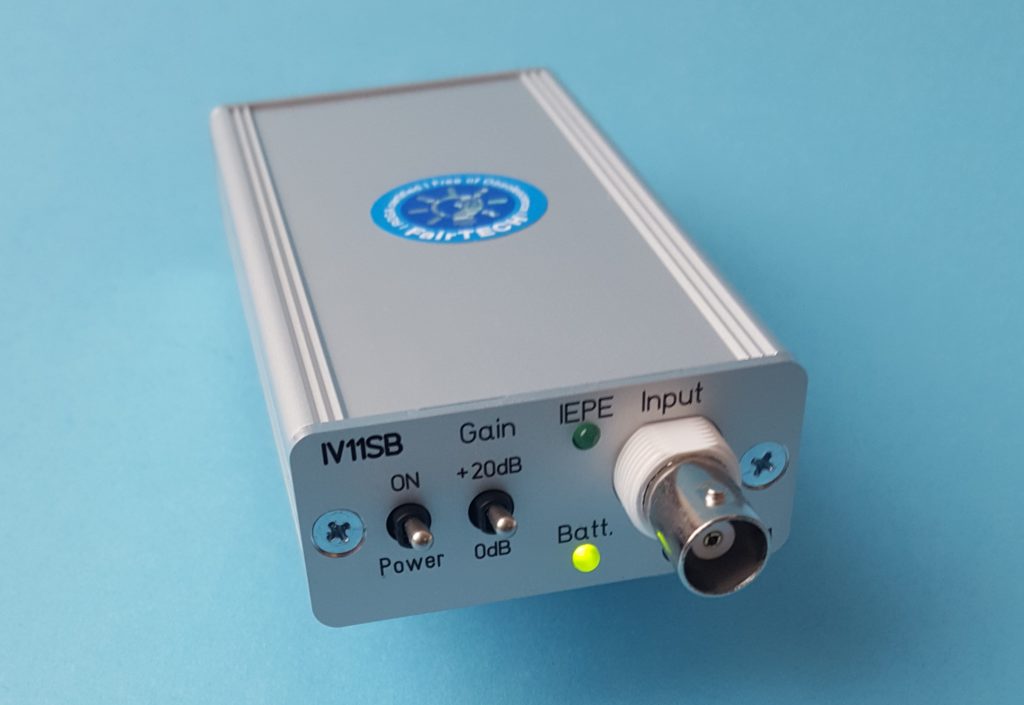 1-channel IEPE supply
24V/4mA 
0, +20dB
Output Voltage Max: 10 Volt rms
Front: BNC input socket with sensor OK LED 
Rear: BNC Output socket and Mini USB 5V
supply socket with green power LED 
Internal 3.6 volt lithium-ion battery
Aluminum case
(LxWxH):100x55x24mm
5V power supply included
IV11SB is a portable single channel IEPE sensor signal conditioner.
It provides a 24 V / 4 mA power supply for sensors with integrated amplifiers.
Two selectable gains 0dB and + 20dB are available.
Signal conditioning indicators minimize the risk of operator error.
The integrated rechargeable 3.6 volt lithium-ion battery is designed to provide over 10 hours of operation.
Recharging can be done during operation.
The frequency response goes from 0.1 Hz to 40 kHz, so this is perfectly adequate for most IEPE sensors.
The IV11SB is equipped with a high-quality, sturdy aluminum housing.
Information
Price: 575 + VAT