Modal Analysis - Operational Modal Analysis - Impulse Hammer Test - Modal Analysis Test
Modal systems including pulse hammer, accelerometer and IEPE USB DAQ
The NVH Analyzer software was developed by engineers who themselves have been performing contract measurements at home and abroad for two decades.
The software offers the mechanical engineer, only the necessary functions, in order to master purposefully and cost as well as time-efficiently the tasks.
Driver support for: 2 channel sound cards, Plug.n.DAQ Lite, RogaDAQ2, DT9837 and Sinus Messtechnik Apollo Lite series.
ROGA Instruments covers the most common NVH analysis requirements within one software package, and can be operated online and offline.
Vibration Analysis Software

Signal Analysis

Order Analysis

Experimental Modal Analysis Software

Operational Vibration Shape Analysis

Machine diagnostics Machine monitoring

Balancing of inelastic rotors

Sound level / sound power
2 channel Impulse Hammer Test Set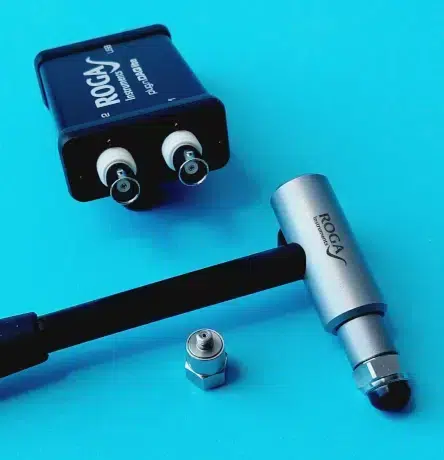 4 channel Impulse Hammer Test Set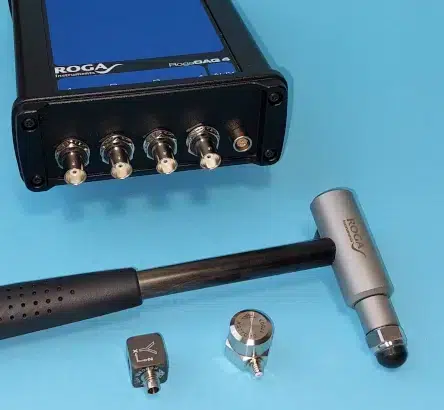 comparison of transfer functions
animation of structural models
additional software settings