Microphones for precision measurements to capture infrasound or ultrasound as well as very quiet noises.
USB precision microphone for industrial applications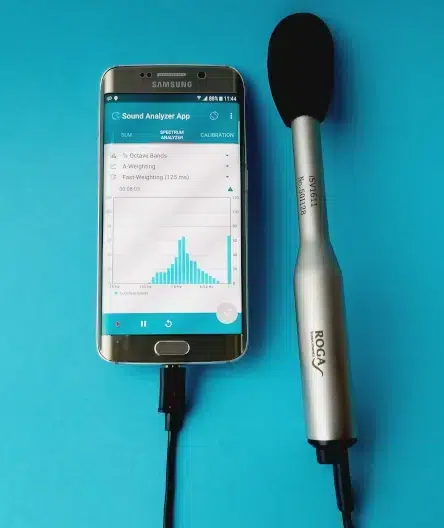 The iSV1611 model is a technologically-advanced digital USB microphone that incorporates a pre-polarized ½" electret measurement microphone capsule, preamplifier, 2 channel (Stereo) ADC 192 kHz, and USB interface. 
This microphone has been designed to offer users a cost-effective solution that guarantees efficient and reliable performance.
Frequency range:
10 Hz – 4 kHz: ± 0.5 dB
4 kHz – 20 kHz: ± 1.5 dB
1/2″ Microphone capsule thread 60uns
Directional characteristics sphere
Acoustic background noise 16dBA
SPL Max. 146dB
Sensitivity 38mV/Pa
Measuring range 16 dBA  – 146 dB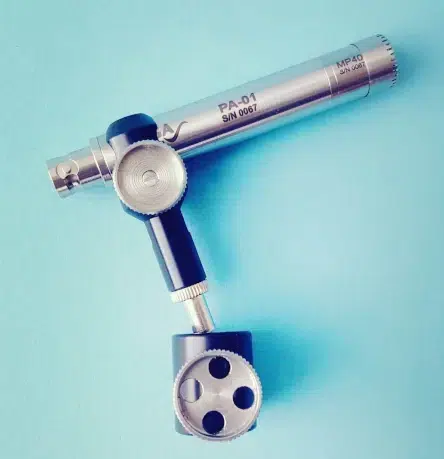 Condenser microphone class 1 according to WS2F standard
The MP40 1/2 inch microphone is a superior quality, pre-polarized microphone capsule that works seamlessly with a microphone preamplifier, designed for research and development.
With its reliable quality components, this microphone can deliver high-quality data output while maintaining its cost-effectiveness.
It is ideal for use in various measurement applications where sound quality, accuracy, and efficiency are critical.
Sensitivity 50mV/Pa

IEPE supply 2-20mA

Polar Pattern: Omnidirectional
Frequency Response: 3.5Hz – 20kHz
3.5Hz – 4KHz: ±0.5dB
4KHz – 20KHz: ±1.5dB
Class 1 WS2F – DIN IEC 61094-4
Acoustic noise floor 18 dB(A) 
Range to SPL Peak (5% Dist.) 146 dB
Temperature range -10 to +60 °C