SMART FIBER OPTIC DISPLACEMENT SENSORS include:
Fiber Optic Probe with Optical Transceiver Module (OTM)
Datalink Extension Cable
Universal Control Module (UCM)
ADVANTAGES
Remote Control of Analog RC Sensors
UCMs and FO Probes are not matched pairs.
Any UCM can be used with any Smart Probe.
Long Extension Cables can be used.
XY Calibration Data can be downloaded from the Smart probes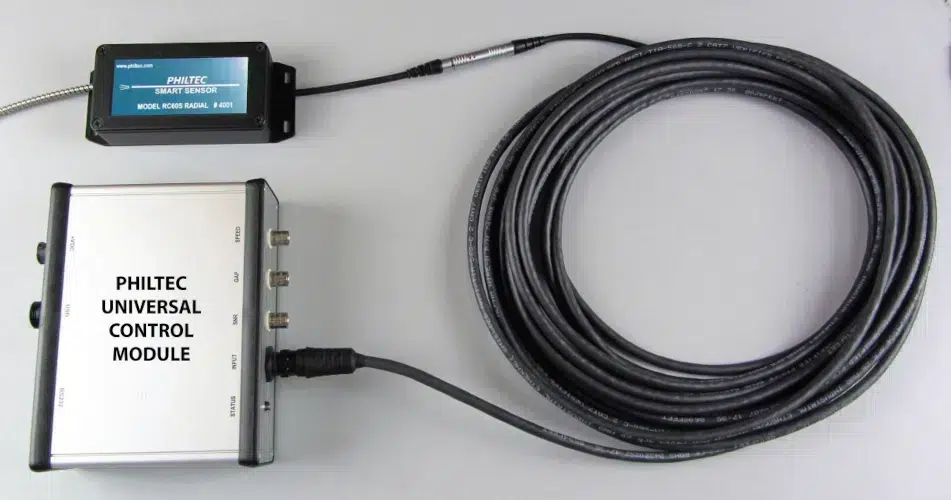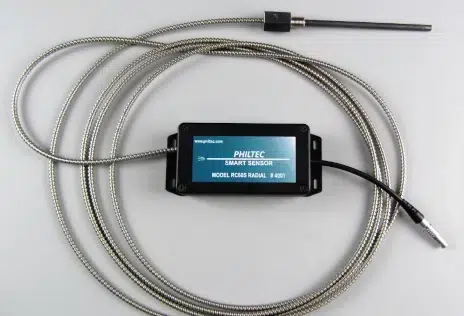 SMART DISPLACEMENT PROBES
Smart Probes comprise:
A Fiber Optic Displacement Probe
A length of fiber optic cabling
An Optical Transceiver Module
A Datalink pigtail cable
All sensor information and calibration data are
stored in the transceiver module. The UCM imports
Smart Probe data and provides analog voltage output signals.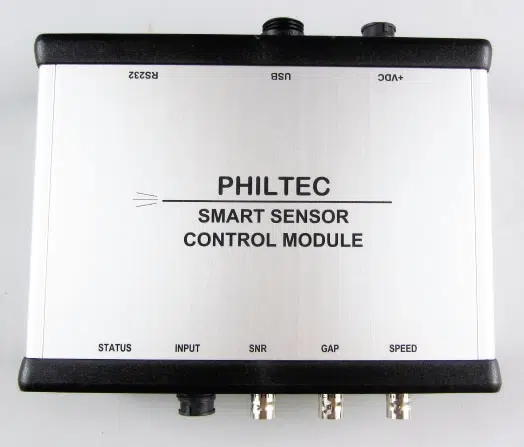 Universal Control Modules
UCMs have been designed to primarily
work with RC sensors, but D
type sensors can also be used.

Weight = 553 grams
Size = 165 x 129 x 52 mm

This panel includes:
A three Pin 12 VDC power connector
A USB connector
An RS232 DB9 connector
(The UCM can be operated via USB or RS232 protocol).

This panel includes:
A status indicator light – turns green when connected to a Smart Probe
Input connector – receives input signals via UCM Extension Cables
RC sensor SNR output voltage on a BNC connector
The RC sensor GAP output voltage on a BNC connector
A user adjustable TTL voltage output used for SPEED counting