D-models are typically used for measurements on objects moving parallel to the axis of the sensor.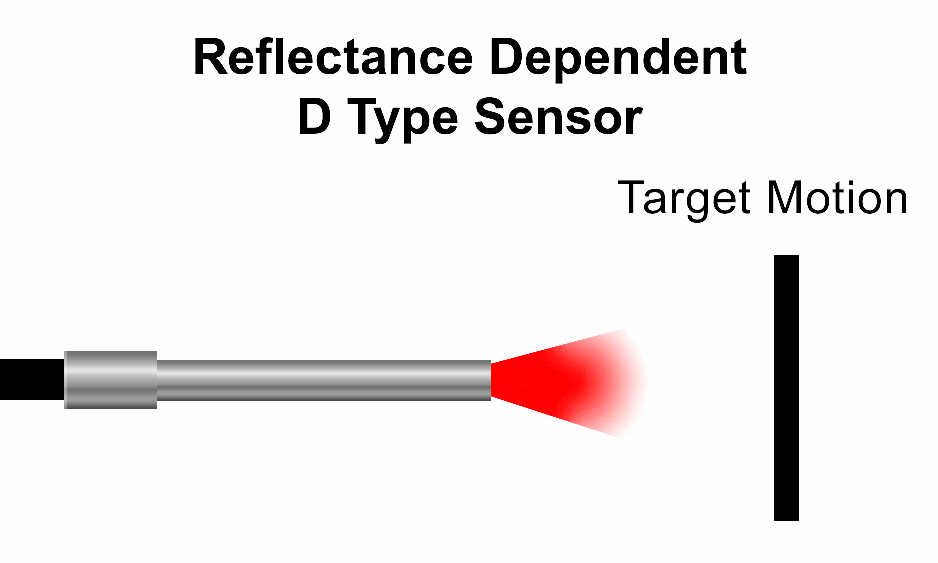 The output voltage function for D-model sensors includes a near range where the voltage increases with distance, an optical peak range, and a far range where the output voltage decreases with distance.
Operation at close range results in high sensitivity with a limited measuring range. Long-range operation gives moderate sensitivity with a larger measurement range.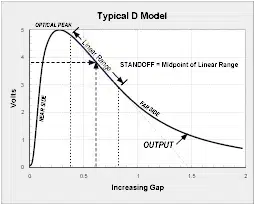 D-type sensors are fast-acting sensors that are ideal for dynamic applications with uniaxial movement, such as those found in actuators, pistons, and valves.
DC-20KHz is standard

DC-200KHz or higher is optional

DC-100 Hz provides the best resolution
Standard analog sensor units include:
Electronics with 0 to +5 VDC output

1 meter long fiber optic cable
Distance Sensors Dependent on reflection
Near Side
Resolution at 100Hz

Far Side
Resolution at 100Hz
Displacement Sensors Reflection Dependent - Digital