Fiberoptic Displacement Sensors are ideal for displacement and position measurements in vacuum. They have a wide temperature range, are UV compatible, small in size and can have sub-micron accuracy.
Philtec vacuum passthru hardware enables installation of fiberoptic probes into vacuum chambers over a wide variety of applications.
Applications For Vacuum Passthru:
in high electrical fields
in high magnetic fields
at high temperatures
at cryogenic temperatures
in cryogenic fluids
in ultra high vacuum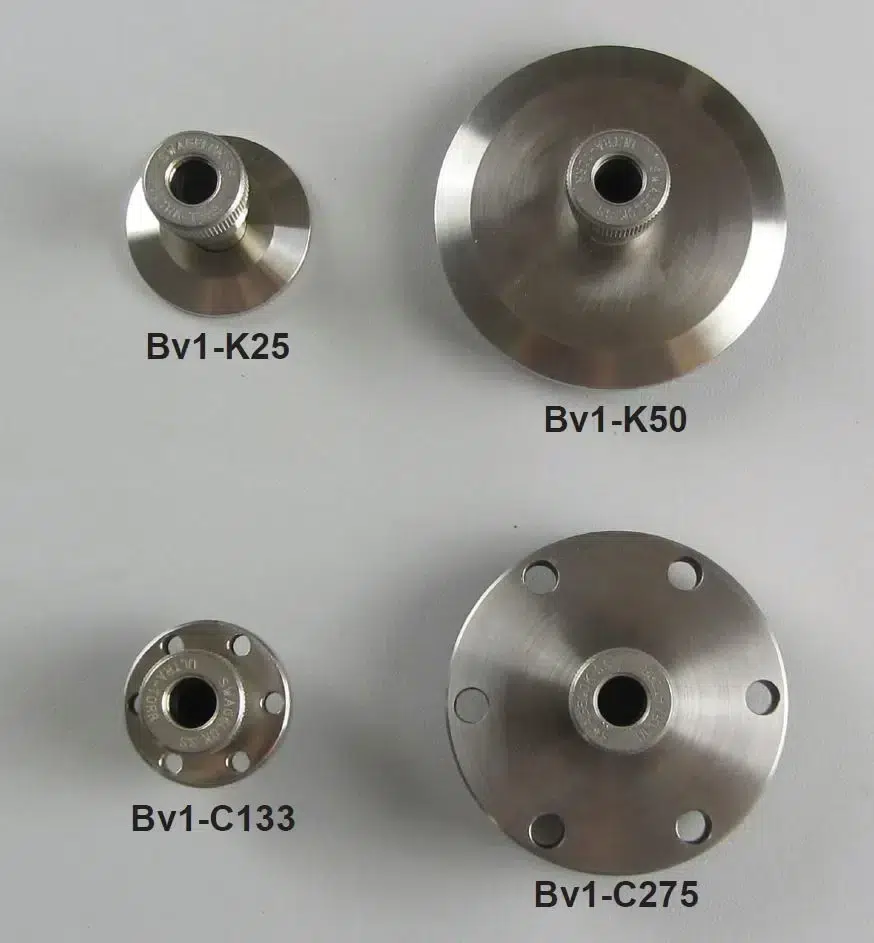 Bv1 vacuum feedthrough hardware
background
Bv1 is a popular option for high vacuum measurements.
It can be configured with different sizes of CF or KF flanges.
A Swagelok Ultra-Torr compression fitting is brazed or welded to the flange.
The assembly is on 5x 10-10 hrs. cc/s He checked for leaks.
At the interface of the fiber optic connector, leakage through the fibers is sealed with sapphire windows over the fiber bundles.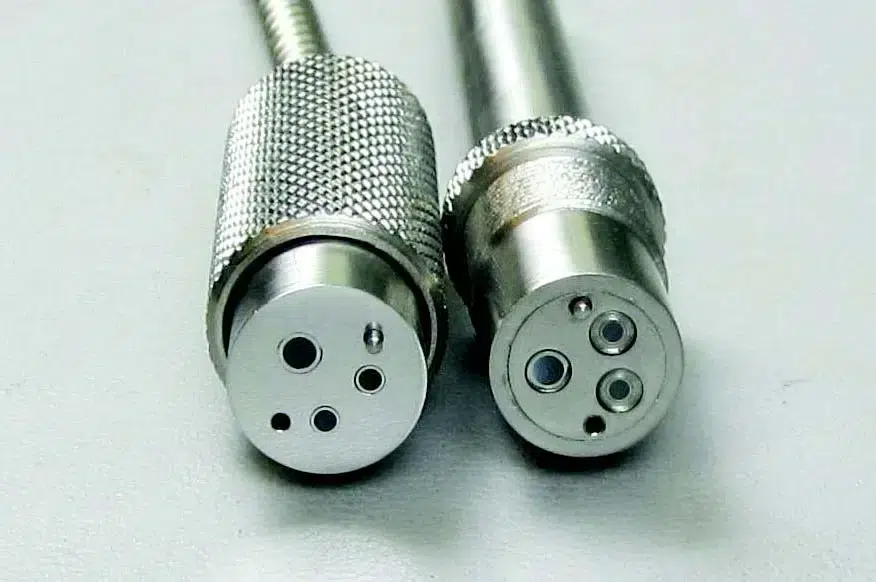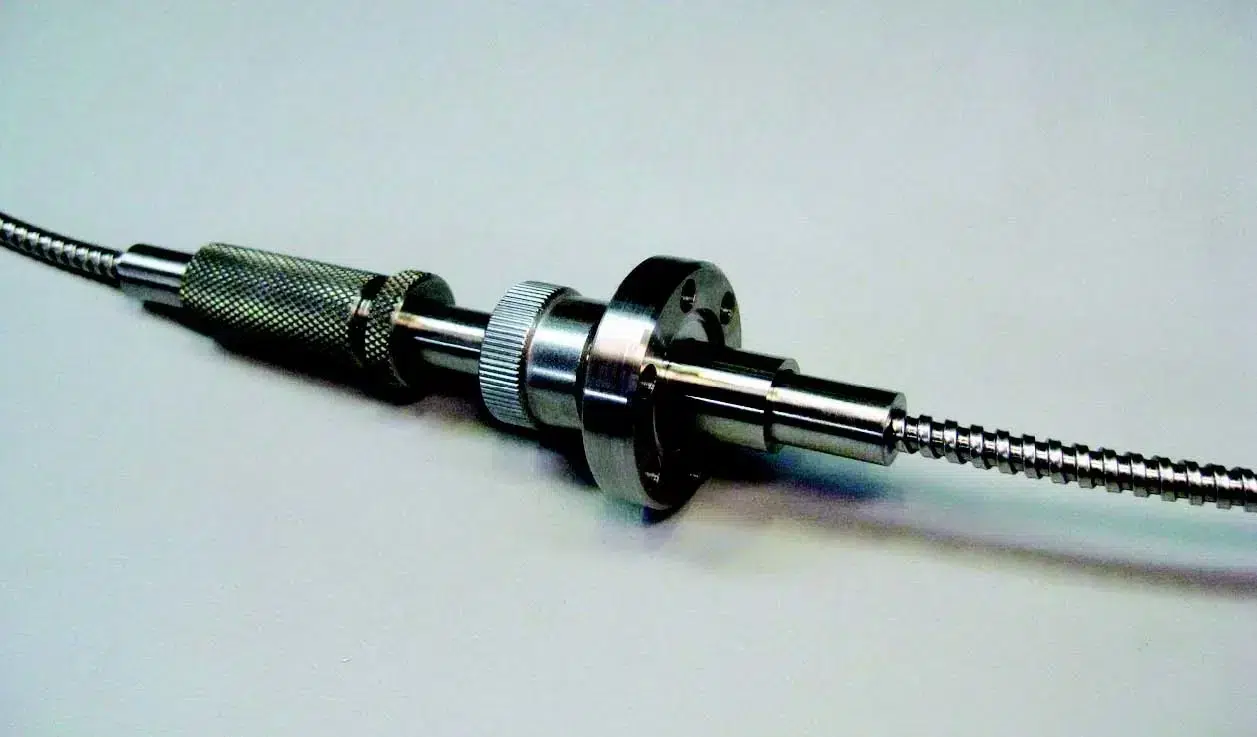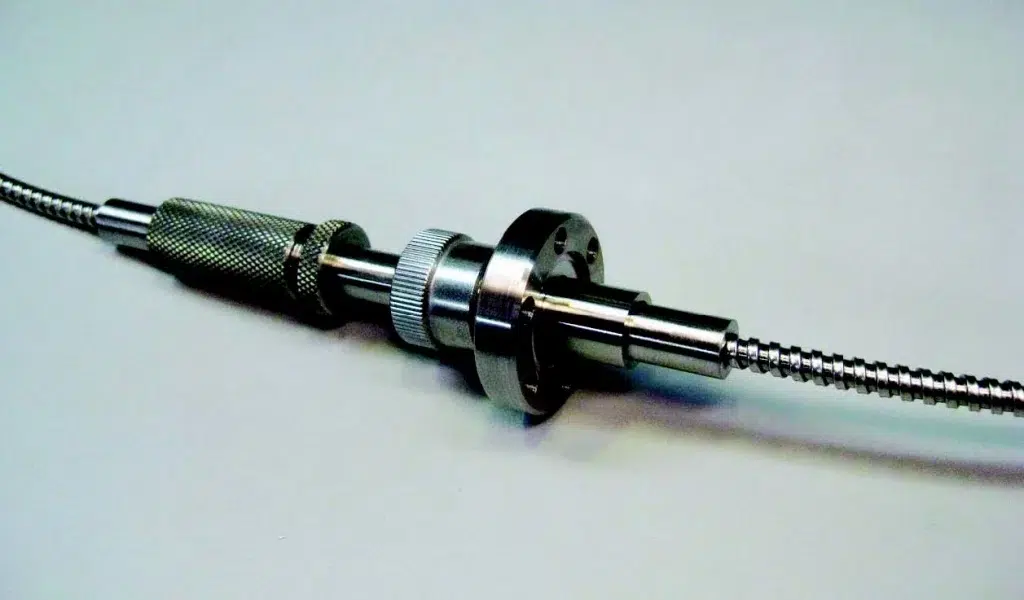 Overview of optical vacuum feedthroughs